You may have heard the term "conscious company," but you're not sure what that means, or even if you should care. Yet, you feel you are a person who is aware of global and local issues and deeply led by a purpose.
In this panel discussion, we'll take a look at what it means to be a conscious company, why you would want to claim and do this, what's involved, and why earning lots of money is a really, really good thing.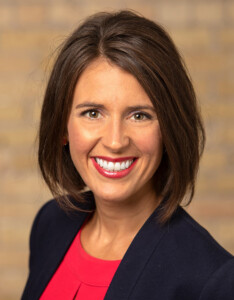 Chelsey Paulson — COO, Keystone Group International
Chelsey Paulson joined Keystone because she realized that she could live out her passions and her strengths in a way that she didn't know was possible. Before joining Keystone, Chelsey had 15 years of experience in human resources at a midsized, employee-owned, technology organization. She built her career around being a strategic partner to the executive team, molding and growing the culture and focusing on strategic people initiatives that aligned with the organization's business initiatives, including internal communications, career and leadership development, succession planning, and aligning the right people in the right seats within the optimal organizational structure.
In addition, Chelsey has been involved in multiple boards and has been the Chair for two Board of Directors where she had the opportunity to coach and mentor the Executive Director and President/CEO of the organizations. Chelsey has thoroughly enjoyed speaking at local, regional and national conferences and continues to do so focusing on her passion areas of strategy, culture and people.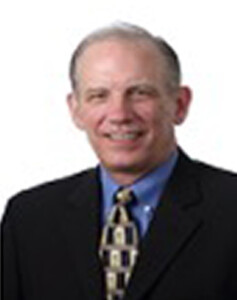 David Utts — Executive Coach and Advisor
David Utts has been a keynote speaker, executive advisor and leadership coach for over 25 years. The primary focus of David's practice is guiding his clients to apply proven principles of leadership while honoring their unique expression as a leader. David has 30 years of business background with knowledge in leadership, culture, teams and organizational development to support his clients to grow their impact as conscious leaders; strengthen their ability to influence; build collaborative, high performing teams and cultures; enhance the mindfulness necessary to foster greater creativity and reduce stress in today's fast-paced, ambiguous business environment; and live a more integrated and well-rounded life.
David's background includes over 31 years of combined research and focus in business management, leadership development, building high performing teams and cultures; over 26 years of experience in business, working for hundreds of organizations in the private, public and nonprofit sectors; 17 years of experience in sales and sales management (prior to his consulting career); master's in science in Organizational Development, American University; advanced certifications in executive coaching, leadership and culture; and over 35 years of experience and study in the areas of mindfulness, meditation, and spirituality.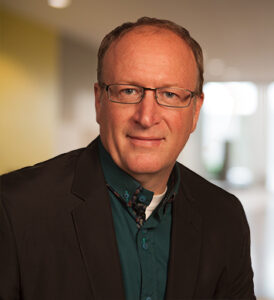 Alan Wallner — President | Visionary, Conscious Branding
Alan Wallner is the president and visionary of Conscious Branding. When his middle child told him she was transgender, Alan had to deal with a lot of emotions and work to figure out what that meant for his daughter, himself and his family. This journey helped Alan to understand a different way of looking at the world and a different way of seeing people.
As a result, he realized that branding isn't about physical attributes anymore. It's about the inner presence of a person and of the team that creates the brand of a business – it's the way we treat other people and work together to create something remarkable.
This is what we call Conscious Branding. It literally has changed how Conscious Branding works with companies, builds brands and aligns a greater purpose with beliefs, vision and action as the essence of the brand.