In this episode we focus on creating new ways to do business. Trying to do business the "old way" will not cut it anymore. We are entering uncharted territory on many levels and we can't possibly know everything we need to know.
In this panel discussion, we'll take a look at what makes this new market different and how it is likely to evolve. We will look at mindset of the customer, consciousness of the business climate, technology and leadership. It's time to create opportunities and connect with our true purpose in business.
Bonus Materials
The panelists referenced the following during the discussion:
Fortune magazine CEO survey
Michael Porter, Institute for Strategy & Competitiveness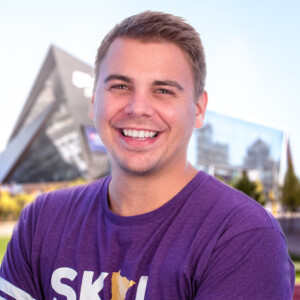 Ben Theis — Owner, Skol Marketing
Ben Theis left the corporate world and rolled up his sleeves to get to work on his dream of going into business for himself. He founded Skol Marketing to help small businesses and nonprofits get found online. Ben earned a degree in Sports Marketing and Business from Minnesota State University, Mankato; possesses a love of small businesses; and has experience working directly for Google. Ben has combined his knowledge, experience and passion to create Skol Marketing.
Before the creation of Skol Marketing, Ben gained vast experience in roles at the following companies: Minnesota Vikings, Facility and Operations Assistant; 360 Sports, Assistant Director; Target, Reporting Analyst; and Google, Local Partnership Manager.
Through Skol Marketing, Ben creates websites for his clients, uses his experience from working for Google to perform SEO on his clients' sites, implements online marketing campaigns through the use of SEM and social media, and hosts workshops to educate small business owners on all of the above.
Rosemary Davies-Janes — Business Growth Expert, MIBOSO
As a Master Brand Architect, Rosemary helps professionals and business owners uncover, own and express their authentic voices, strengths and values, so they stand out in the crowd for all the right reasons. As a result, they enjoy increased interest, engagement, loyalty, fiscal success and fulfillment.
As a Business Growth Expert, Rosemary supports good people committed to building great businesses by providing the custom "done-for-you" marketing tools, systems and skills they need to increase their revenues, attract and retain more customers… and free themselves to focus on what they launched their businesses to be and do. No one starts a business to become a marketer, but all successful business owners come to understand that authentic marketing is the key to business viability and growth.
Bill Mills — CEO, Executive Group, Inc.
Bill Mills is the CEO of Executive Group, Inc., a peer group organization designed to help business owners, managers and leaders build great companies and enduring success. For more than 30 years, Bill has consulted with companies that ranged from 3M and Deluxe Corporation to small entrepreneurial companies. He currently works with more than 50 companies every year. Bill has served on the board of an ESOP company for 18 years and has consulted with multiple ESOP organizations.
As a consultant, Bill has helped organizations with needs ranging from strategic planning, leadership development, executive coaching and culture initiatives. People find that Bill's practical and good-humored approach to the challenges of corporate life nicely sets the stage for breaking down barriers and moving companies forward.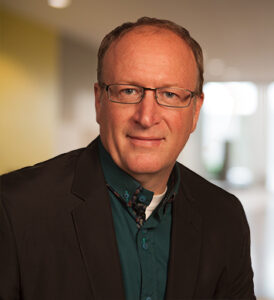 Alan Wallner — President | Visionary, Conscious Branding
Alan Wallner is the president and visionary of Conscious Branding. When his middle child told him she was transgender, Alan had to deal with a lot of emotions and work to figure out what that meant for his daughter, himself and his family. This journey helped Alan to understand a different way of looking at the world and a different way of seeing people.
As a result, he realized that branding isn't about physical attributes anymore. It's about the inner presence of a person and of the team that creates the brand of a business – it's the way we treat other people and work together to create something remarkable.
This is what we call Conscious Branding. It literally has changed how Conscious Branding works with companies, builds brands and aligns a greater purpose with beliefs, vision and action as the essence of the brand.