Join us for a 1-hour episode exploring how you are wired. We all can be segmented into various personality and behavioral archetypes. We'll explore what insights personal assessments can provide and how to make this a strategic advantage for running your business.
In this panel discussion, we'll explore how you can leverage knowing how you are wired as well as identifying and understanding how others are wired to better communicate, build relationships and create value.
Date: Tuesday, September 8, 2020
Time: 1:30 – 2:30  p.m. CT
The event link will be provided to registered attendees prior to the event – complete the form to the right and register TODAY!
The episode will be recorded and shared following the event for those who registered and were not able to attend. The recordings will be hosted on the Thrive! by Conscious Branding website
Fill out the form below to register and a link will be emailed to you prior to the event for the online live episode.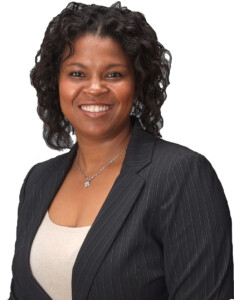 Heather Nunley, ACC, CPC — Founder & CEO, Culture Fuel Group
As a People & Culture Consultant and Executive Coach, Heather Nunley specializes in working with organizational leaders to elevate accountability and advance top talent. In 2013, Heather established Culture Fuel Group, a management consulting firm with a focus on leadership, culture and powering up individual and team contributions.
As a seasoned human resource executive, Heather's leadership inspires change. With a record of helping leaders at Fortune 500 brands, including Marriott and Nordstrom, design their organizations for scale and agility, maximize their human capital and strengthen their talent pipeline, she has been developing business leaders for over 20 years.
Dedicated to creating workplaces that are more innovative, focused and engaged, she is passionate about helping leaders intentionally manage culture, improve results, better retain employees and deliver greater customer satisfaction.
Culture Fuel Group provides executive coaching, interactive workshops, executive roundtables and various customized consulting programs for organizations.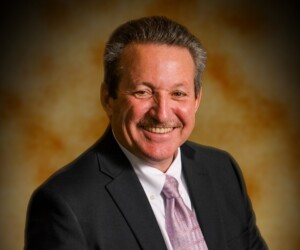 Dave Priddy — President/Founder DK Sales Consulting LLC
Dave Priddy has been leading, coaching and training sales organizations for more than 20 years. He has a passion to maximize people's talents and potential with proven expertise in expanding skills and increasing revenue. He accelerates sales results through his proven process with a unique methodology designed to close more sales in less time teaching clients to understand why customers make decisions in less than 90 seconds.
After graduating from the U.S. Naval Academy and completing his active duty commitment as a naval aviator flying helicopters, he spent more than 17 years with Johnson & Johnson. As a sales manager, he hired and developed a top-notch sales team accelerating performance quickly with significant personal growth. His team went on to increase market share over 20% in a key product with numerous individual accolades.
He honed his process at Schering-Plough, recognized for accelerating key product growth from a bottom ranking to top-5 in short order. Dave's leadership resulted in strong sales results year over year with a number of his sales reps achieving President's Club awards.
Dave utilized his process as a consultant for GSK Vaccines leading to national recognition for his efforts. Under Dave's mentoring, GSK sales reps surpassed sales goals repeatedly and Dave was recognized with awards for superior performance during his tenure.
Dave is currently a licensed and certified BANK Trainer and certified BANK IOS Coach with Codebreaker Technologies.
When Dave isn't helping others pursue their goals, he's pursuing his own. He recently trained with his son, Dean, to run the Walt Disney Marathon. He trained in high temperatures and extreme cold; despite knee issues, they crossed the finish line in 4:31:00. Such perseverance in the face of challenges is Dave's hallmark. Dave brings his positive attitude and penchant for winning to his clients.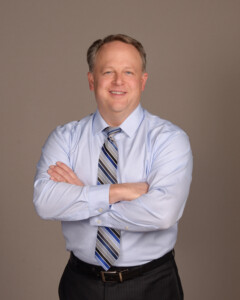 Robb Breding — Founder and Coach, REV Advisory Group
Robb Breding has over 30 years of experience engaging, developing and leading others both as a corporate executive at Sears in the 1990s and later as the co-founder and president of "Shock City Cellular," where he grew the organization from a single store in 1999 to over 50 locations across 5 states before selling in 2014.
Shortly after the sale of his business, Breding launched a coaching and consulting practice called REV Advisory Group. The practice serves growth-minded business leaders using a people-centric approach focused on improving execution and accelerating results.
Robb's love for people, business and leadership development are at the heart of everything he does. Through it all he has been married to his wife, Pamela, for over 33 years. Together, they have two beautiful daughters and currently live in Prior Lake, Minnesota.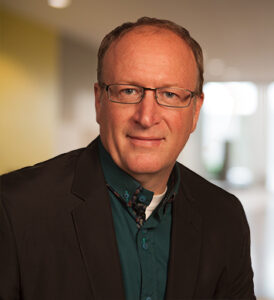 Alan Wallner — President | Visionary, Conscious Branding
Alan Wallner is the president and visionary of Conscious Branding. When his middle child told him she was transgender, Alan had to deal with a lot of emotions and work to figure out what that meant for his daughter, himself and his family. This journey helped Alan to understand a different way of looking at the world and a different way of seeing people.
As a result, he realized that branding isn't about physical attributes anymore. It's about the inner presence of a person and of the team that creates the brand of a business – it's the way we treat other people and work together to create something remarkable.
This is what we call Conscious Branding. It literally has changed how Conscious Branding works with companies, builds brands and aligns a greater purpose with beliefs, vision and action as the essence of the brand.