Join us for a 1-hour episode focusing on you. We know running a small business is tough! It takes a huge commitment and sacrifice. Then comes the head chatter and self-doubt.
In this panel discussion, we'll take a look at stress, fear and limiting beliefs – what causes them and how you can identify, accept and disperse them to rebuild and replace them with what you need to get where you want to be.
The recording is hosted on the Thrive! by Conscious Branding website.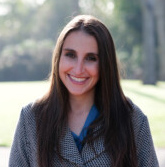 Stephanie Courtillier — Founder, Integrous Women
As founder and CEO of Integrous Women, Stephanie is paving the way for the next generation of conscious leaders. She is on a mission to inspire, educate and empower women to create their own purpose-driven futures through a supportive, forward-thinking and compassionate community. She recently won the 2020 World Changing Woman in Conscious Business award by Conscious Company Media for her local and global sustainable impact work.
By living through heart-space versus headspace, Stephanie continues to inspire and educate audiences wherever she goes on creating and implementing social impact models, and the power of overcoming limiting beliefs in order to turn our dreams into reality. As a certified Appreciative Inquiry facilitator and 4-time first place winner of Toastmaster speech competitions, Stephanie masters the art of engagement by creating experiential, authentic and safe learning environments for all participants to thrive.
Lisa Poulson — Principal, poseycorp
Lisa Poulson, poseycorp's principal, helps innovators scale by becoming great communicators, because great communicators create the change they want to see in the world. She has shepherded fundamental innovations from the incubator to the global stage. Lisa brings empathy, candor, vision and grit to helping her clients become effective leaders and fluent evangelists.
During 30 years in communications, Lisa launched the Java technology – taking it from a lab project to an international force in software. She has built and managed communications and corporate marketing at start-ups. Lisa has driven multi-audience integrated communications programs for high stakes litigation, combining a deep understanding of persuasion with an ability to synthesize complex content and issues. As a certificated communications coach she has served a diverse range of clients in technology, biotech, healthcare and finance – from two-person start-ups to employees at global multi-nationals.
Lisa, who lives in San Francisco, serves on the Advisory Committee of the Center for Advancing Trauma-Informed Primary Care at the University of California, San Francisco. She is also an essayist and memoirist who writes about the complex beauty of female power.
Rosemary Davies-Janes — Business Growth Expert, MIBOSO
Today, Rosemary Davies-Janes is a marketing and behavioral psychology expert, artist, empath and business owner. But she began her career in Clinical Psychology, which was far from a good fit, so by leveraging her fine art, design and writing skills, she transitioned into marketing. Her agency roles spanned the spectrum of creative + business development functions, equipping her to lead in-house marketing departments for multinational retailers Toys "R" Us and Staples.
In 1998, she left the corporate world to found her own marketing and branding firm, MIBOSO. (The name is an acronym derived from the first two letters of mind, body and soul – to reflect her "holistic" approach.) Ever since, she's been helping people embrace their authenticity and grow their businesses.
As a Master Brand Architect, Rosemary helps professionals and business owners uncover, own and express their authentic voices, strengths and values, so they stand out in the crowd for all the right reasons. As a result, they enjoy increased interest, engagement, loyalty, fiscal success and fulfillment.
As a Business Growth Expert, Rosemary supports good people committed to building great businesses by providing the custom "done-for-you" marketing tools, systems and skills they need to increase their revenues, attract and retain more customers… and free themselves to focus on what they launched their businesses to be and do. No one starts a business to become a marketer, but all successful business owners come to understand that authentic marketing is the key to business viability and growth.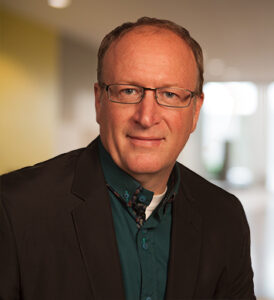 Alan Wallner — President | Visionary, Conscious Branding
Alan Wallner is the president and visionary of Conscious Branding. When his middle child told him she was transgender, Alan had to deal with a lot of emotions and work to figure out what that meant for his daughter, himself and his family. This journey helped Alan to understand a different way of looking at the world and a different way of seeing people.
As a result, he realized that branding isn't about physical attributes anymore. It's about the inner presence of a person and of the team that creates the brand of a business – it's the way we treat other people and work together to create something remarkable.
This is what we call Conscious Branding. It literally has changed how Conscious Branding works with companies, builds brands and aligns a greater purpose with beliefs, vision and action as the essence of the brand.