Join us for a 1-hour episode discussing why a customer's experience and delivering high levels of customer satisfaction should be top priorities for all forward-thinking businesses — 92% of customers are willing to change because of a bad experience. 
In this discussion, we'll look at why customers are no longer basing their loyalty on brands, products and prices. We'll explore what loyalty is, how you keep it and how you create it in this bold new world.
Date: Tuesday, August 18, 2020
Time: 1:30 – 2:30  p.m. CT
The event link will be provided to registered attendees prior to the event – complete the form to the right and register TODAY!
The episode will be recorded and shared following the event for those who registered and were not able to attend. The recordings will be hosted on the Thrive! by Conscious Branding website
Fill out the form below to register and a link will be emailed to you prior to the event for the online live episode.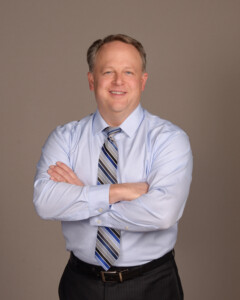 Robb Breding — Founder and Coach, REV Advisory Group
Robb Breding has over 30 years of experience engaging, developing and leading others both as a corporate executive at Sears in the 1990s and later as the co-founder and president of "Shock City Cellular," where he grew the organization from a single store in 1999 to over 50 locations across 5 states before selling in 2014.
Shortly after the sale of his business, Breding launched a coaching and consulting practice called REV Advisory Group. The practice serves growth-minded business leaders using a people-centric approach focused on improving execution and accelerating results.
Robb's love for people, business and leadership development are at the heart of everything he does. Through it all he has been married to his wife, Pamela, for over 33 years. Together, they have two beautiful daughters and currently live in Prior Lake, Minnesota.
Shannon Gronemeyer — VP Operations and Technology, Service 800
Shannon Gronemeyer's corporate background includes executive leadership roles in sales, channel management, sales operations and customer experience where he contributed to enterprise-wide transformation efforts such as strategic planning, technology deployment and continuous process improvement.
His philosophy for driving revenue growth is by developing a customer-centric operating culture and producing efficiencies through customer-insight-directed process improvements. Shannon believes that companies should leverage feedback collected from customers to prioritize improvements that are valued by customers, and will in fact lead customers to spend more, stay longer and refer others. In this way, companies can develop customer relationships that create sustainable competitive differentiation.
At S800, Shannon is responsible for Customer Experience and Process Improvement Professional Services, leading the global Market & Customer Experience Research team and improving our Enterprise and customer-facing technologies.
Shannon describes himself as a "fixer." Professionally, this is demonstrated in his passion for continual improvement. Personally, this manifests itself in his hobbies, which include restoration of cars & boats, repurposing projects and home improvements.
Shannon holds both a BA and MBA from the University of Northern Iowa.
His specialties include: Global CRM deployment, VOC program development, Business process improvement, Sales leadership, Customer Experience leadership, and Channel program strategy and development.
Todd Alexander — Owner and Principal Consultant, CORNERSTONE 3®
In 2012, Todd Alexander left his role as Chief Sales Officer for Minnesota-based Taylor Corporation to launch CORNERSTONE 3®, a business consulting and leadership coaching practice. Todd enjoyed a successful 29-year career with the Taylor organization having served as President of Schmidt Printing (a Taylor company), as well as Taylor Corporation's VP of Leadership & Culture and Chief Sales Officer, all of which prepared him well for his next venture.
Today, Todd applies business experience, expertise and a true passion for the customer experience to help companies solve a variety of critical business challenges such as sluggish growth, differentiation, undeveloped sales systems, cultural change and team development. Since launching CORNERSTONE 3 eight years ago, he has served companies ranging in revenues from $3M to $200M across a variety of industries, including health care services, metal fabrication, office furniture, food service small wares, professional services, consumer products and custom manufacturing. Todd has successfully completed engagements that improved business performance and established the systems required for consistently delivering distinct value in the future.
In addition to his CORNERSTONE 3 work, Todd co-founded MINDSET MATTERS®, an online curriculum provider that helps tweens and high school seniors gain valuable leadership and resiliency skills. He also serves as a part-time faculty member of the Executive Group.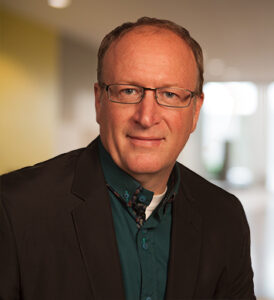 Alan Wallner — President | Visionary, Conscious Branding
Alan Wallner is the president and visionary of Conscious Branding. When his middle child told him she was transgender, Alan had to deal with a lot of emotions and work to figure out what that meant for his daughter, himself and his family. This journey helped Alan to understand a different way of looking at the world and a different way of seeing people.
As a result, he realized that branding isn't about physical attributes anymore. It's about the inner presence of a person and of the team that creates the brand of a business – it's the way we treat other people and work together to create something remarkable.
This is what we call Conscious Branding. It literally has changed how Conscious Branding works with companies, builds brands and aligns a greater purpose with beliefs, vision and action as the essence of the brand.