Diversity, Equity and Inclusion for Your Small Business
True change can only be accomplished with transformational leadership. Diversity, equity and inclusion impact your way of being, and your way of leading your business. There are things you can do right now with your business to create lasting change.
This is a summary from an episode of the Thrive!cast series of panel discussions hosted by Conscious Branding. Each episode focuses on a new topic and brings in experts to discuss, explore, answer questions and inspire action. For more information, go to https://consciousbranding.com/thrivecast-past-episodes/.
The Thrive!cast episode, "Diversity, Equity and Inclusion for Your Small Business," was moderated by Alan Wallner, President and Visionary, Conscious Branding. Panelists were Dr. Aparajita (AJ) Jeedigunta, Founder and CEO, AJ Rao, LLC, and Heather Nunley, Founder and CEO, Culture Fuel Group.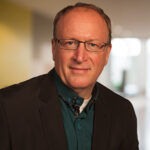 Dr. Aparajita (AJ) Jeedigunta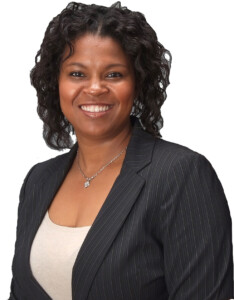 What Led You to DEI Positioning in Your Business?
"I want to take a look at what we can do, as smaller businesses, business owners, and how we can have an impact," said Alan Wallner. "But let's start with talking about both of you. You have companies that promote, support and help implement diversity, equity and inclusion, also known as DEI, programs and policies in the workplace. What was the inspiring moment that led you to have this as a core competency in your business?"
"Our core purpose at Culture Fuel Group is to advance leadership," said Heather Nunley, "and we believe very strongly that connected cultures are what really fuels growth. We do that by building high performance leaders, teams and cultures that are focused on belonging and also on the power of individuality because this work has always been threaded throughout the fabric of my career in retail and hospitality.
"Early in my career, as an HR director, I had the privilege of engaging in diversity initiatives as part of employee resource groups," she continued, "which some of you may be familiar with within organizations. And with that work, I would help to reveal relevant opportunities where we might be able to expand upon current diversity initiatives that may have been placed to figure out how we might be able to better serve our diverse communities and customers and even employee base.
"When I started my own business, this work seemed to be really integral and natural and necessary, quite honestly, to helping smaller companies that I work with to drive growth with inclusive leadership."
"My story is the flip side of the coin of Heather's," said Aparajita Jeedigunta, "in that I was in a space of being the individual contributor and being on the receiving end in various spaces, mostly academic but also other side jobs and summer jobs. But even in those, seeing how people who were different were being treated, and of course I was different. Not just because of my skin color or because I'm a woman, I'm also an immigrant's child. But I always thought I would ended up in academia—and then I died because of a traumatic brain injury.
"When I was brought back and I had to recover, it was this really stark contrast I was seeing because things weren't making sense; I had to relearn who I was, I had to relearn about my family," she said. "I had to relearn all of that stuff, but outside of that, how diversity, equity and inclusion and more importantly, how belongingness was getting minimized, was getting rendered invisible, and how we were all internalizing those messages and rendering ourselves invisible. So it was mostly through my personal journey of recovery. I was also applying for corporate jobs to go back into the workforce. And that's when I really started seeing all of these societal messages that tell us we're not enough, that we don't quite belong because we don't quite fit the mold."
"I'd be willing to bet that the majority of the people in the world are struggling with the same thing, the sense of worth, a sense of belonging," said Alan. "People are always trying to figure out if they're deserving of every good thing. I don't care who you are. It doesn't matter what color; everyone goes through that in their mind. And I think it's very interesting that that's what became very obvious to you as you were reintegrating again. I hadn't had that perspective before but it actually puts us all on the same plane of being very similar. Being diverse is a good thing, but also being included is a good thing. It's very interesting how the dynamics are working there."
How Did Your Business Grow after DEI Positioning?
"I took the time and had that intention to say, I need to learn what I need to know. I need to learn what I need to learn. I need to learn the truth about these inequities, these disparities, and outside of everything that I've learned, what else am I missing?" said Aparajita. "Addressing those blind spots and gaps, I realized one of the big things is that in corporate or small business or whatever spaces, we in leadership development are always relegated to little silos…. I get it, people wear fifteen hats a day, thirty, forty, whatever, but have we forgotten that they all go on the same head; and it's that head that we need to take care of, not the hats.
"It doesn't matter how much we put on all these hats. Let's nourish that head first. Everything I do is a whole person leadership development for bold inclusive action for leadership presence. I love working, especially with women, to help them not only increase their leadership skills, but also their leadership presence."
"When I think about ways that I've shifted some positioning this year," said Heather, "for me the beauty in this space in time that we're all collectively experiencing right now, with the weight of the coronavirus pandemic, as well as the social injustices that we're experiencing in the world right now specifically in America, I was called to action and felt very compelled to update the frameworks and the content for my six-month signature group coaching program that I do for entrepreneurs. That is a program that had information in there regarding diversity and belonging, but I was involved in several open forum discussions a little earlier this year. After the George Floyd murder, I was able to gain some more insight into what's missing in terms of understanding and what is needed in terms of solutions for helping to support the entrepreneurial community.
"The overall curriculum has been upgraded and specifically the modules related to diversity and belonging, which really focus on the importance of valuing diversity indifference in businesses, large and small. I'm making that the best that it can possibly be in order to meet the needs of those leaders, better seeking the support for change and for future progress, because we're at a pivotal time right now where many have raised their hands. And as a member of the black community, we are still waiting to see that there will be some carry out of some of the change that has been communicated. And there's a willingness by me and my company to support that change for those who are just trying to find their way."
"It starts with ourselves. That's key," said Alan. "Everyone's a leader to some degree, so we've got to start with ourselves if we need to reframe our beliefs or core values, and there's so much going on right now that we need to open our eyes and come together as a human species; let's make it better. It doesn't have to be this way. It starts with ourselves. So let's start taking a look at that and, let's see what happens. We can only make it better."
It's a Bold New World!
All Thrive!cast episodes focus on leading business owners to discover ways to create success for them and their businesses in this bold new world.
To hear more from the panelists on this and other Thrive!cast episodes, click below.